Audi Caught Cheating with Defeat Devices. Twice.
TL;DR

Audi was caught cheating on its diesel emissions with defeat devices. Twice. It started with the widespread dieselgate story for 2.0L 4-cylinder engines and was followed with a lesser known cheat for vehicles with the ZF 8-speed transmission.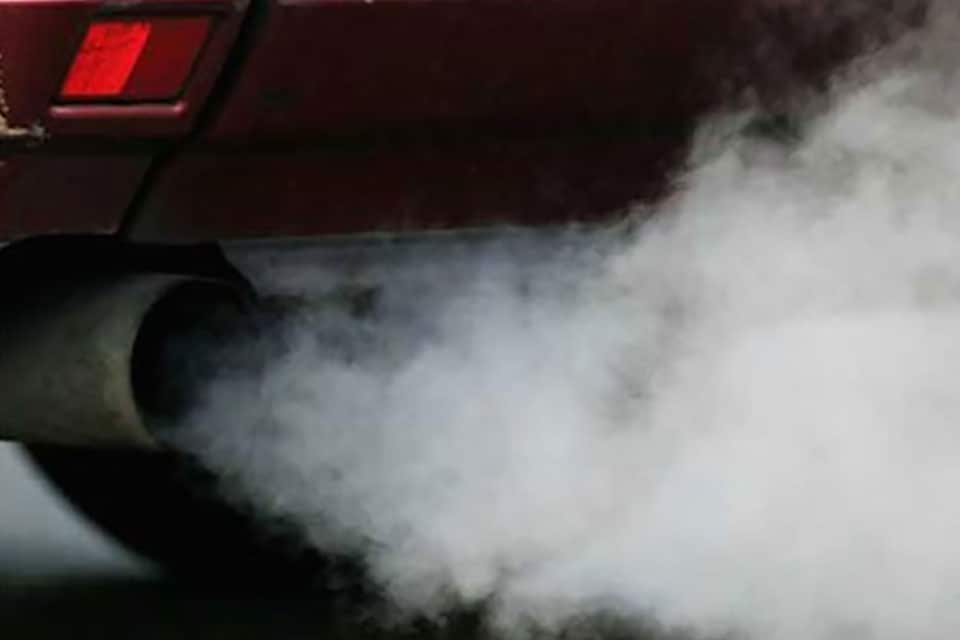 Back in 2008, the Environmental Protection Agency (EPA) implemented tougher emissions standards for cars. That forced automakers to come up with creative solutions to balance their emissions output with consumer demand for fuel economy and performance.
Diesel engines have great fuel efficiency and power, but they also run dirty. So to meet regulations most companies started adding a urea-based solution, known as AdBlue, to their vehicles. There's a bit science involved here but basically it helps the catalytic converter convert bad things (nitrous oxide) into good things (nitrogen and water).
Volkswagen took another approach.
Audis Involved in "Dieselgate" ∞
In both Audi and VW 2.0L 4-cylinder diesel engines, they skipped the AdBlue and used an NOx trap instead. Those traps typically require the engine to use more fuel, but "clean diesels" didn't take an MPG hit.
It was magic. Or so everyone thought. Because really it was just cheating. Read more about Volkswagen's diesel defeat device.
There are many more VW models involved.
And Then, There Was that Other "Defeat Device" ∞
2016 was the year of emissions cheating. VW's diesel emissions scandal resulted in so many headlines. So. Many. Headlines. It sure would have been nice to finish the year without having to mutter the words "defeat" or "device" between sips of eggnog.
But then a report by the German paper Bild am Sonntag scrooged up my holiday plans when they announced that CARB had discovered another defeat device on potentially hundreds of thousands of Audi vehicles. Swell.
The device used on these Audis is completely different than the one VW was caught using on its diesel engines. For starters, this one is part of the transmission – the ZF8 8-speed, automatic AL 551 transmission, to be exact. The device is also meant to skirt carbon dioxide emissions on both diesel and gas engines.
How it Works ∞
The device is simple. Painfully simple. When the Audi is started up the transmission engages a "low C02" program and then starts monitoring the steering wheel. If the steering wheel is never turned more than 15 degrees – like say in a testing lab – the program keeps humming along all clean and green. When the steering wheel is turned, however, the program shuts off and the car starts spewin' out carbon dioxide above the legal limit.
It's estimated the devices were installed in Audi cars until May 2016. For those keeping score at home, that's waaaaay after the other VW emissions scandal hit the news. What's German for cojones?
The Lawsuit ∞
A lawsuit has been filed on behalf of Audi owners. Audis that may have this device installed include any A6, A8, Q5, or Q7 vehicles with a 3-liter engine and the 'AL 551' transmission.
So, How's Audi Going to Deny This One? ∞
Turns out VW's boss of the powertrain division, Axel Eiser, asked in an internal document when the "cycle-optimized shift program" would be ready for use. Ouch, but it gets worse.
Eiser allegedly says:
"[The program] needs to be designed to be 100% active on the dyno [test machine], but only 0.01% in the hands of the customer."
Check mate.
Problem Timeline
Audi Generations Where This Problem Happens
This problem has been reported by owners of the following generations. While there's no guarantee it affects all the listed model years, most years within a generation share the same parts, manufacturing processes, and problems.
OK, Now What?
Maybe you've experienced this problem. Maybe you're concerned you will soon. Whatever the reason, here's a handful of things you can do to make sure it gets the attention it deserves.
File Your Complaint

CarComplaints.com is a free site dedicated to uncovering problem trends and informing owners about potential issues with their cars. Major class action law firms use this data when researching cases.

Add a Complaint

Notify CAS

The Center for Auto Safety (CAS) is a pro-consumer organization that researches auto safety issues & often compels the US government to do the right thing through lobbying & lawsuits.

Notify The CAS

Report a Safety Concern

The National Highway Traffic Safety Administration (NHTSA) is the US agency with the authority to conduct vehicle defect investigations & force recalls. Their focus is on safety-related issues.

Report to NHTSA
More Information About The Affected Models