A3 and RS 3 Shipped with Unlatched Headrests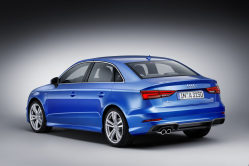 The 2018 A3 and RS 3 have been recalled because some of them are missing the latching pins that hold the rear center headrest in place. Audi says their tier 3 supplier mixed properly latched headrests with unlatched ones.
The recall affects over 20,000 cars worldwide and is already underway.