Audi's Warranty is Useless For Leaky Sunroofs, Says Lawsuit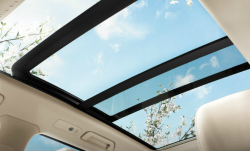 A proposed class-action filed in the Easter District of NY is fed up with Audi (and it's parent company Volkswagen Group) denying warranty claims for leaky, panoramic sunroofs. The lawsuit lists a long line of TSBs that talk about problems with the sunroof drainage systems. They even give dealerships tips on how to repair the issue on unsold inventory, but they won't honor warranty claims asking for the same repair.
A Bit More About the Lawsuit ∞
The plaintiff says the leaky sunroofs create "foggy conditions" on the windshield and can short out sensitive electrical components. Both of which are massive safety issues.