Q7 Brakes Lawsuit Might Be All Squeal and No Bite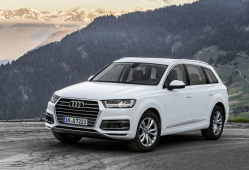 Audi has been sued for installing noisy brakes in the 2015-2018 Q7, but the automaker says the suit is all squeal and no bite.
The plaintiff points to three service bulletins as evidence that Audi is aware of the issue, but in their motion to dismiss Audi say brakes are subject to wear and tear and that noise doesn't always represent a defect. It probably won't help that the plaintiff had her brakes fixed, for free, two weeks after filing the suit.