Lawsuit Claims Audi's Sunroofs Have Defective Drainage Systems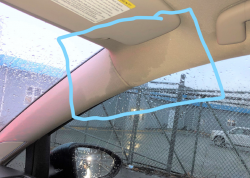 There's a serious defect with VW Group's panomaric sunroofs. So a class-action lawsuits wants to know when are they going to do something about it? The NJ based suit says a difference in the expansion rate between the plastic water channels and steel reinforcement plates may cause stress cracks to occur at the edges of the reinforcement plates, more than wide enough to let water seep in.
Lawsuit Notes ∞
Water inside the car is just plain bad. It can soak the headliner and can cause a dangerous amount of interior condensation while driving. Eventually it can cause mold too.
But worse than that? The lawsuit says the water can damage sensors and has even caused vehicles to suddenly brake in the middle of the road.