A Loose Bolt Could Knock Out the Steering in Audi's Large SUVs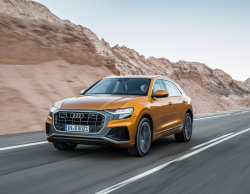 A loose bolt could cause a sudden loss of steering control in the 2017-2019 Q7 and 2019 Q8. Audi says the bolt connects the steering shaft to the steering gear.
No bolt, no steering. So the vehicles are being recalled.
It should begin around April 19th.