A8 and S8 Recalled to Stop Loose Seals From Starting Engine Fires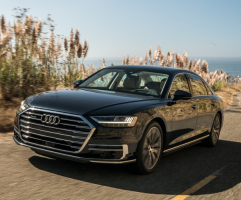 The automaker says it only happens in "rare cases" but is that true? The problem happens when a wire helix inside the seal deforms from normal engine tempterature changes. Once that happens, the whole seal can fall off due to normal engine vibrations.
Doesn't sound as rare as they say it is.
The recall, which was announced last week, affects the 2013-2018 model years.