3 Engine Problems That Make it Hard to Recommend the 4th Generation Audi A4
Posted on

Tagged

Author

The A4's 4th generation runs from 2008 to 2015. Owners really love the blend of luxury, sport, and practicality, but there are a few issues that make the cars tough to recommend. 76% of all the owner complaints about this generation are about the engine and they happen, on average, around 65,756 miles.[1] Three of these engine complaints really stand out, particularly in the 2009 to 2011 model years.
Timing Chain Tensioner Guide Failure ∞
Audi's EA888 2.0-liter engine suffers from loose timing chains that can rattle, make the car hard to start, and eventually lead to catastophic engine failure. The problem is likely due to a failure of the timing tensioner which makes sure the chain is properly wound to the pulleys and gears.
Volkswagen, Audi's parent company, said owners shoudn't have to worry about timing chain maintenance for 120,000 miles. That probably came as a shock to some owners that had their fail around 64,000 miles.
The good news is a series of lawsuits eventually led to an warranty settlement which extended that car's new vehicle limited warranty to help cover the repairs.
Audi's EA888 2.0-liter engine has a history of tensioner problems in its timing chain. The loose chain is to blame for multiple occurances of catastrophic engine failure. Audi was forced to offer settlement offers, including an extended war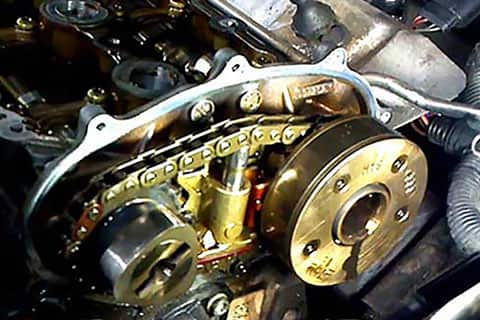 The Turbo Uses a TON of Oil ∞
The 2.0T engine in the 2009-2011 A4 are [oil consumption machines]oil consumption. As in you better keeep a spare quart of oil (or two) in your trunk because owners report guzzling through a quart for every 1,000 miles driven.
Legal pressure led to a settlement and warranty extension that replaces the 4 year / 50,000 mile engine warranty to 8 years / 80,000 miles.
You're still going to need to carry around extra oil though.
It's normal for cars with six-figure odometer readings to burn a little oil. But recently a few automakers have been building specific engines that require a topping off of the oil reservoir in between changes. Audi tries to tell you this i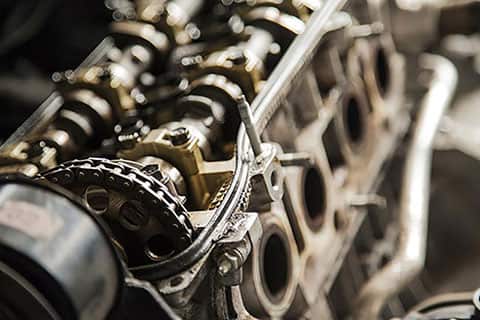 Bad Pistons ∞
While not as common, complaints about a bad piston are worth mentioning. Especially given their extremely costly repair costs.
Some 4th generation 2.0T engines can have a piston come loose and shatter the piston skirt. These engine aren't incredibly old worn either, with multiple complaints happening before the engine hits 70,000 miles. That's well beyond the warranty period and to date Audi has not offered any assitance with this problem.
The real kicker is how the problem means you'll need to replace the engine to tune of $8,000+ dollars.
The 4th Generation A4 Summary ∞
Is the 4th generation A4 a bad car? Absolutely not. But it isn't perfect and it'll likely cost you a lot of money to maintain even though some of the engine issues have been addressed with extended warranty offers.
---
Related Audi Generations
At least one model year in these 1 generations have a relationship to this story.

We track this because a generation is just a group of model years where very little changes from year-to-year. Chances are owners throughout these generation will want to know about this news. Click on a generation for more information.
4th Generation A4

Years

2008–2015

Reliability

37th out of 39

PainRank™

5.65

Complaints

118

Learn more about the 4th Generation A4