Defects in Audi's Start-Stop System Make it Dangerous
Posted on

Author

Tagged
Key Points
Defects in Audi's start-stop system can delay acceleration response, disable power steering, and cause rollaways
Multiple lawsuits have been filed over start-stop defects since 2017.
Audi released a TSB advising dealerships to just tell customers to turn it off if they don't like how it works.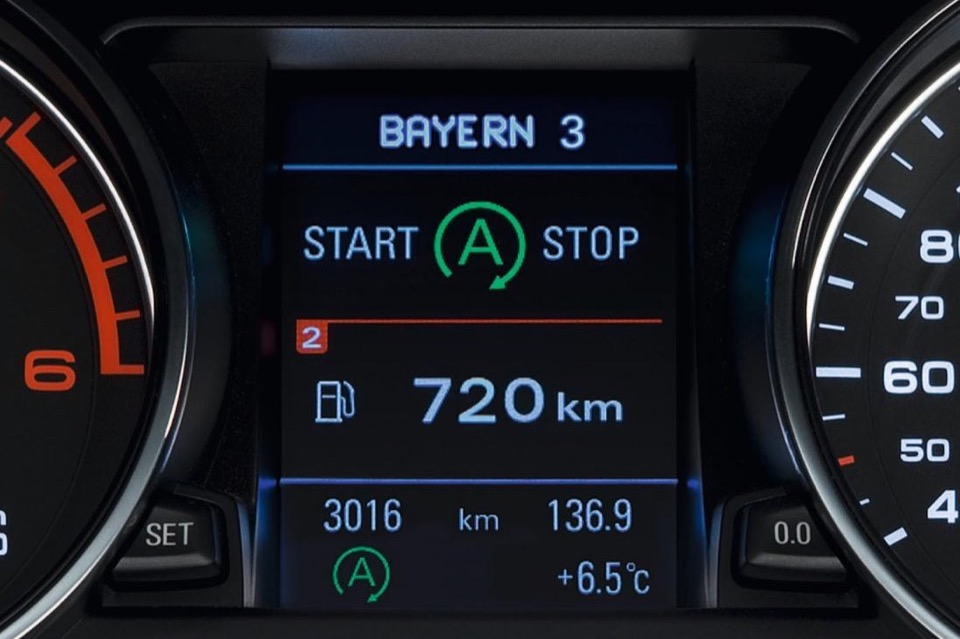 The benefits of start-stop systems are clear. The technology shuts off your engine and transmission when you don't need it to improve fuel efficiency and reduce emissions output. It's become very popular with automakers as they compete to squeeze every fraction of a mile out of a gallon of gas.
But while automakers might love, owners aren't so sure.
First off, it's a little disconcerting. If you've ever driven a car with a start-stop system you likely remember the first time you pull up to a red light and the engine shuts off. Some of the more aggressive systems will even shut the engine down before the car comes to a complete stop.
Then there's the valid concerns about wear and tear. A start-stop system can increase the number of times your engine is started on an average day to dozens or maybe even hundreds of times, depending on your commute. And that's when most engine wear occurs, particularly on the starter and transmission.
All this for what amounts to a marginal gain of 3% fuel efficiency.
Multiple Defects in Audi's Start-Stop Design ∞
Audi owners have more to worry about than the standard menu of start-stop concerns. There are multiple defects in Audi's implementation that make the cars dangerous to drive.
Delayed Acceleration Response ∞
The system is designed to restart the engine once the driver takes their foot off the brake pedal. The theory being that the engine and transmission will be ready by the time the driver's foot reaches the accelerator.
With Audi vehicles that isn't always the case and acceleration can suffer.
Not only will acceleration be delayed, but multiple owners say the acceleration isn't dependable even once the car gets rolling. Complaints about the transmission hesitating or lurching can be particularly dangerous in a busy intersection.
Power Steering and Brakes Shut Off When Needed ∞
The engine isn't the only thing that shuts down when the start-stop system activates. Depending on the situation, the transmission, power steering, and power brakes are also disengaged.
That's fine if the vehicle is completely stopped, but those systems should always be available if the car is moving.
Audi owners often complain that those systems shut off way too early, well before the vehicle has come to a stop. They're also slow to reactivate and aren't always available during the initial acceleration.
If you've ever tried steering a car without power steering you know that it's hardest when the car is moving slowly, so this is a major defect.
Rollaway Threat ∞
Audi's start-stop system also tends to be a little presumptuous.
For example, if the car comes to a stop and the system activates it won't re-activate if the driver takes off their seat belt. They assume you're parking and the engine is no longer needed, what they don't realize is you're just trying to pick up your kid's stuffed animal that they've somehow dropped for the 37th time.
Once the driver's seat belt is removed the engine won't restart. Not even if the driver puts their seat belt back on. The only way is to click the seat belt, put the transmission in park, and press the ignition button.
That can be a dangerous problem if the driver doesn't realize what happens and the vehicle starts to roll away once they release the brake. Not only will the engine not re-engage, but neither will the power braking or power steering systems.
Audi's owners manual says the engine will "automatically restart [when] the vehicle rolls, for example while on a slope." But that's not what happens.
Audi's Technical Service Bulletin ∞
Despite all the complaints and ongoing litigation, Audi has only released a revised technical service bulletin about the problem. No warranty upgrades, customer service campaigns, or recalls.
In service bulletin #00 18 14 2045316/3, Audi has told its dealers tell customers that they may be mistaking normal operations as faulty systems.
The Start/Stop system is complex and the number of the conditions affecting it is high. In many cases concerns about the Start/Stop system may actually be normal operation or influenced by the actions of the driver or passenger.
Owners are also told to deactivate the system if it makes them uncomfortable. But that physically requires pushing a button each time the ignition is started.
Lawsuits Regarding This Problem
Lawsuits about this problem have already been filed in court. Many times these are class-action suits that look to cover a group of owners in a particular area. Click on the lawsuit for more information and to see if you're eligible to receive any potential settlements.
Generations Where This Problem Has Been Reported
This problem has popped up in the following Audi generations.

Most years within a generation share the same parts and manufacturing process. You can also expect them to share the same problems. So while it may not be a problem in every year yet, it's worth looking out for.
Further Reading
A timeline of stories related to this problem. We try to boil these stories down to the most important bits so you can quickly see where things stand. Interested in getting these stories in an email? Signup for free email alerts for your vehicle over at CarComplaints.com.
The lead plaintiff in Anzhelya Makaryan, et. al., v. Volkswagen Group of America, Inc. says a design defect in Audi's start-stop system allows vehicles to rollaway.

The rollaways happen because the start-stop system won't deactivate if the driver takes off their seat belt for any reason while the vehicle is stopped.

To make matters worse if that the system won't work even if the driver re-buckled their seat belts.

keep reading

article "Does Audi's Start-Stop Technology Allow Vehicles to Accidentally Roll Away?"
OK, Now What?
Maybe you've experienced this problem. Maybe you're concerned you will soon. Whatever the reason, here's a handful of things you can do to make sure it gets the attention it deserves.
File Your Complaint

CarComplaints.com is a free site dedicated to uncovering problem trends and informing owners about potential issues with their cars. Major class action law firms use this data when researching cases.

Add a Complaint

Notify CAS

The Center for Auto Safety (CAS) is a pro-consumer organization that researches auto safety issues & often compels the US government to do the right thing through lobbying & lawsuits.

Notify The CAS

Report a Safety Concern

The National Highway Traffic Safety Administration (NHTSA) is the US agency with the authority to conduct vehicle defect investigations & force recalls. Their focus is on safety-related issues.

Report to NHTSA