Audi Thinks Excessive Oil Consumption is Fine
Posted on

Author

Tagged
Key Points
Audi's turbocharged engines have been consuming an excessive amount of oil.
Without admitting fault, VW settled a lawsuit and extended the warranty on certain Audi engines that had been accused of excessive oil consumption.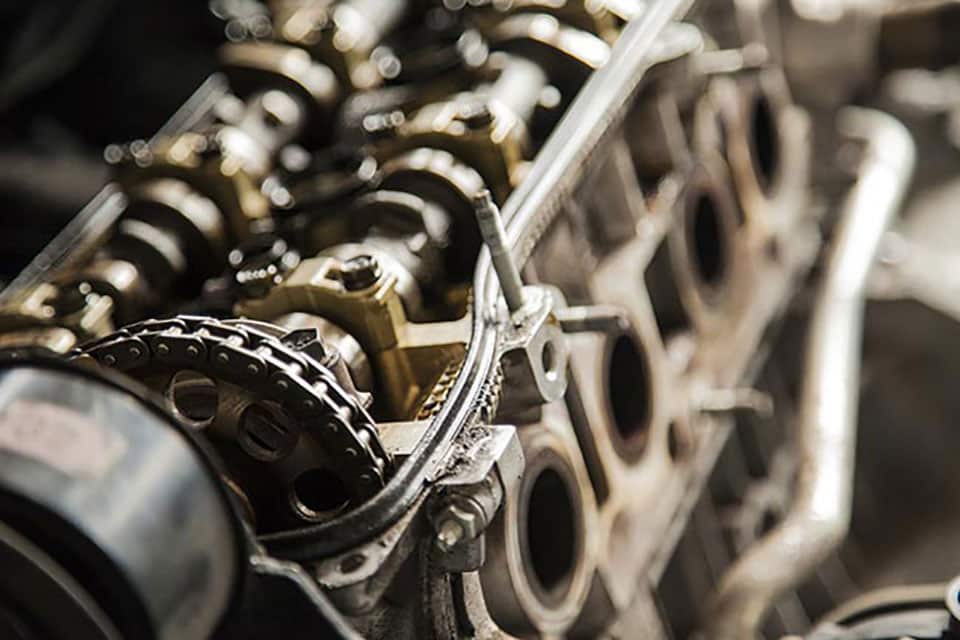 It's normal for cars with six-figure odometer readings to burn a little oil. But recently a few automakers have been building specific engines that require a topping off of the oil reservoir in between changes. Audi tries to tell you this is normal. It's not.
If you grew up around the same time as me, then you probably remember being told that you change your oil every 3,000 miles. Recent advances in engines and oil technology have automakers telling you to stretch that to 5,000, 7,500 or even 10,000 miles. But should you?
we found that for certain models, significant numbers of consumers have to add a quart of oil to their engines as frequently as every month.[1]
Audi Has Agreed to an Oil Consumption Lawsuit Before ∞
Audi has agreed to settle an oil consumption lawsuit before. The suit targeted 126,000 vehicles with 2.0L turbocharged engines. In reality, there are plenty more vehicles that guzzle through oil, but for the sake of this lawsuit it focused on the following with a CAEB engine code:
2009-2011 Audi A4
2009-2011 Audi A5
2011 Audi Q5
Ideally, Audi would have admitted there was a defect while settling. But this is not an ideal world. Audi settled just to make the case "go away" while bringing up the following arguments:
All cars use oil and any oil consumption issues are disclosed in the vehicle's owner's manual.
If there isn't enough oil, the engine warning light will come on.
Oil consumption is a maintenance issue, therefore the plaintiffs can't establish an actionable defect exists.
It's important to note that the judge in this case said he generally agreed with Audi.
What Did Settlement Owners Get? ∞
For current owners or lessees who have not already paid for engine repairs related to oil consumption, they were entitled to a replacement of "the crankcase pressure regulating valve, front crankshaft seal and front crankshaft bolt."
For owners who had already If they had paid, they are eligible for reimbursement
The warranty was extended from 4 years / 50,000 miles to 8 years / 80,000 miles.
Quick Tips If You're Concerned About This Problem ∞
If you suspect your engine has an oil consumption problem, it's time to push for an oil consumption test.
Call your local Audi dealership and set up an oil consumption test. You'll probably get some resistance.
Have your dealership check for any Oil Consumption TSBs related to your vehicle. Certain TSBs allow the dealership to replace the crankshaft seal and breather valve, and/or complete software updated.
After the test is complete, if the oil light comes back on take it back to dealership immediately. Ask for the 2nd part of the oil consumption test.
Your dealership will then measure your oil and report it to Audi technical assistance. Any abnormality could result in additional repairs.
For more detail about this process, checkout this post on AudiWorld.com
---
Lawsuits Regarding This Problem
Lawsuits about this problem have already been filed in court. Many times these are class-action suits that look to cover a group of owners in a particular area. Click on the lawsuit for more information and to see if you're eligible to receive any potential settlements.
Under the settlement agreement, current owners or lessees who have not already paid to have repairs made will be entitled to a replacement of the crankcase pressure regulating valve, front crankshaft seal and front crankshaft bolt. Additionally, the engine control module software will be updated to match the new part(s).

The lawsuit alleges about 126,000 Audi vehicles have defects in the 2.0L turbocharged engines that caused the vehicles to guzzle oil.
Generations Where This Problem Has Been Reported
This problem has popped up in the following Audi generations.

Most years within a generation share the same parts and manufacturing process. You can also expect them to share the same problems. So while it may not be a problem in every year yet, it's worth looking out for.
4th Generation A4

Years

2008–2015

Reliability

37th out of 39

PainRank™

5.65

Complaints

118

Learn more about the 4th Generation A4

1st Generation A5

Years

2008–2017

Reliability

19th out of 39

PainRank™

1.09

Complaints

23

Learn more about the 1st Generation A5

1st Generation Q5

Years

2009–2017

Reliability

36th out of 39

PainRank™

3.91

Complaints

93

Learn more about the 1st Generation Q5
Further Reading
A timeline of stories related to this problem. We try to boil these stories down to the most important bits so you can quickly see where things stand. Interested in getting these stories in an email? Signup for free email alerts for your vehicle over at CarComplaints.com.
What Owners Say About This Problem
OK, Now What?
Maybe you've experienced this problem. Maybe you're concerned you will soon. Whatever the reason, here's a handful of things you can do to make sure it gets the attention it deserves.
File Your Complaint

CarComplaints.com is a free site dedicated to uncovering problem trends and informing owners about potential issues with their cars. Major class action law firms use this data when researching cases.

Add a Complaint

Notify CAS

The Center for Auto Safety (CAS) is a pro-consumer organization that researches auto safety issues & often compels the US government to do the right thing through lobbying & lawsuits.

Notify The CAS

Report a Safety Concern

The National Highway Traffic Safety Administration (NHTSA) is the US agency with the authority to conduct vehicle defect investigations & force recalls. Their focus is on safety-related issues.

Report to NHTSA