Audi Caught Cheating with Defeat Devices. Twice.
Key Points
Audi's parent company, VW, installed "defeat devices" in diesel vehicles to manipulate the emissions output during testing.
The devices were discovered during a campaign to show consumers that diesel engines are an eco-friendly option. Whoops.
VW has faced years of litigation, has settled for millions of dollars, and has even had to offer buy-back offers to some owners.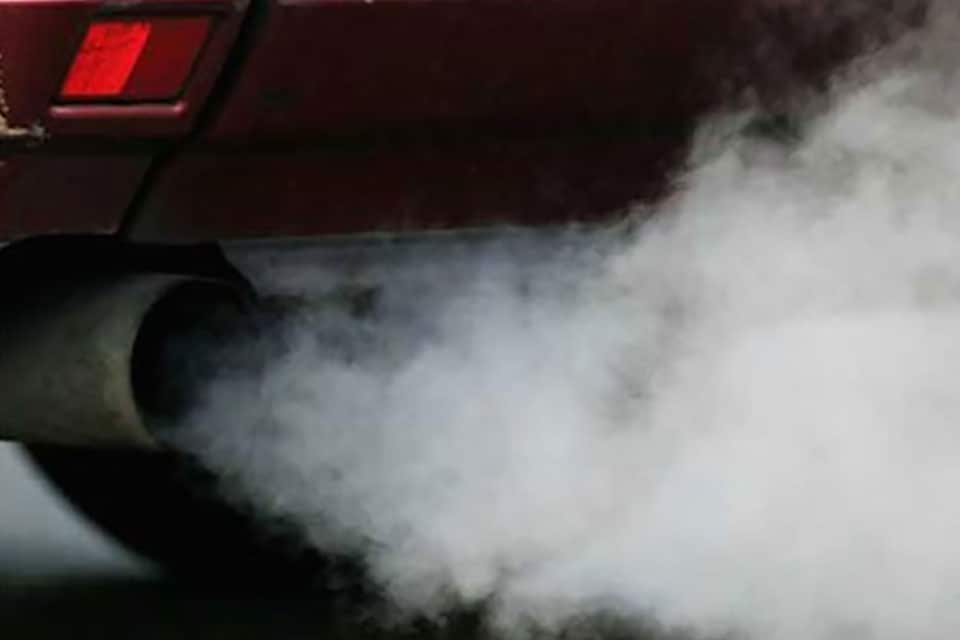 Back in 2008, the Environmental Protection Agency (EPA) implemented tougher emissions standards for cars. That forced automakers to come up with creative solutions to balance their emissions output with consumer demand for fuel economy and performance.
Diesel engines have great fuel efficiency and power, but they also run dirty. So to meet regulations most companies started adding a urea-based solution, known as AdBlue, to their vehicles. There's a bit science involved here but basically it helps the catalytic converter convert bad things (nitrous oxide) into good things (nitrogen and water).
Volkswagen took another approach.
Audis Involved in "Dieselgate" ∞
In both Audi and VW 2.0L 4-cylinder diesel engines, they skipped the AdBlue and used an NOx trap instead. Those traps typically require the engine to use more fuel, but "clean diesels" didn't take an MPG hit.
It was magic. Or so everyone thought. Because really it was just cheating. Read more about Volkswagen's diesel defeat device.
There are many more VW models involved.
And Then, There Was that Other "Defeat Device" ∞
2016 was the year of emissions cheating. VW's diesel emissions scandal resulted in so many headlines. So. Many. Headlines. It sure would have been nice to finish the year without having to mutter the words "defeat" or "device" between sips of eggnog.
But then a report by the German paper Bild am Sonntag scrooged up my holiday plans when they announced that CARB had discovered another defeat device on potentially hundreds of thousands of Audi vehicles. Swell.
The device used on these Audis is completely different than the one VW was caught using on its diesel engines. For starters, this one is part of the transmission – the ZF8 8-speed, automatic AL 551 transmission, to be exact. The device is also meant to skirt carbon dioxide emissions on both diesel and gas engines.
How it Works ∞
The device is simple. Painfully simple. When the Audi is started up the transmission engages a "low C02" program and then starts monitoring the steering wheel. If the steering wheel is never turned more than 15 degrees – like say in a testing lab – the program keeps humming along all clean and green. When the steering wheel is turned, however, the program shuts off and the car starts spewin' out carbon dioxide above the legal limit.
It's estimated the devices were installed in Audi cars until May 2016. For those keeping score at home, that's waaaaay after the other VW emissions scandal hit the news. What's German for cojones?
The Lawsuit ∞
A lawsuit has been filed on behalf of Audi owners. Audis that may have this device installed include any A6, A8, Q5, or Q7 vehicles with a 3-liter engine and the 'AL 551' transmission.
So, How's Audi Going to Deny This One? ∞
Turns out VW's boss of the powertrain division, Axel Eiser, asked in an internal document when the "cycle-optimized shift program" would be ready for use. Ouch, but it gets worse.
Eiser allegedly says:
"[The program] needs to be designed to be 100% active on the dyno [test machine], but only 0.01% in the hands of the customer."
Check mate.
Generations Where This Problem Has Been Reported
This problem has popped up in the following Audi generations.

Most years within a generation share the same parts and manufacturing process. You can also expect them to share the same problems. So while it may not be a problem in every year yet, it's worth looking out for.
Further Reading
A timeline of stories related to this problem. We try to boil these stories down to the most important bits so you can quickly see where things stand. Interested in getting these stories in an email? Signup for free email alerts for your vehicle over at CarComplaints.com.
it did so knowing it'd have to pay billions of dollars to customers that owned or leased an affected vehicle when the news about the scandal broke.

Some owners that had sold their affected vehicles before the news came out tried to file for compensation in court, but didn't get very far. That may be about to change due to an interesting court decision in California.…

keep reading

Audi just wants everyone to know that they're promising "no more misconduct" and "full transparency" in regards to the diesel emissions mess.

"We will continue until the job is done," Chief Executive Rupert Stadler said, promising to make law and ethics Audi's "ultimate benchmark".

That's nice and all, but do they really have a choice at this point?…

keep reading

As part of a fraud investigation, German authorities have raided Audi's German HQ in search of evidence related to the diesel emissions scandal.

"Audi spokesman Moritz Drechsel said that the raids were focused on the company headquarters in Ingolstadt and at its plant in Neckarsulm in the neighboring state of Baden-Wuerttemberg."…

keep reading

for 83,000 Audi, Porsche, and VW vehicles with TDI engines. And methinks owners are going to be Scrooge McDuck levels of happy.

Owners of the 2009-2012 Audi Q7 3.0L diesel will be eligible for buyback offers between $26,000 to $58,000, depending on model year and mileage. Owners will also be given the option to keep their vehicles – if VW can come up with an adequate fix – and still receive up to $15,380 in compensation for their troubles.

Even previous owners will be eligible for payments ranging from $4,627 to $7,747.…

keep reading

Now might not be the best time to travel if you're a VW executive.

While traveling in Florida, VW executive Oliver Schmidt was arrested and charged for his alleged role in the diesel emissions scandal. From CarComplaints.com:

"Schmidt has already appeared before a U.S. District Court in Miami but didn't enter a plea. He was ordered held for a hearing scheduled for Thursday, January 12, in front of Judge William C. Turnoff."

Mr. Schmidt was charged with conspiracy, wire fraud, and violations of the U.S. Clean Air Act.…

keep reading

Volkswagen has received the stamp of approval for a fix of about 475,000 2-liter "clean diesel" vehicles.

These are the so-called "generation 3" diesels and are all from the 2015 model year. The list includes the 2015 Audi A3.

"Officials with the Environmental Protection Agency (EPA) and the California Air Resources Board (CARB) say the approved emissions modifications will reduce nitrogen oxide emissions by 80 to 90 percent."…

keep reading

A judge has given VW's diesel settlement preliminary approval

, which means owners of 2-liter diesel Volkswagen and Audi vehicles are one step closer to the end of this mess.

"Judge Charles Breyer already gave preliminary approval to the $15 billion settlement that will see about $10 billion go to U.S. car owners and about $5 billion to cover environmental damages. Now the judge says he is inclined to finalize the settlement terms by October 25, 2016, at least for the most part."…

keep reading

Volkswagen Group still doesn't have an approved fix from the EPA and the company just agreed to send $175 million to lawyers representing diesel owners in the US.

In other words, the company is in financial trouble and that means some belt tightening needs to happen.…

keep reading

The Green Mountain State is seeing red.

"Vermont has turned down Volkswagen's U.S. emissions cheating settlement offer and opted to sue Audi, Porsche and VW for showing a "blatant disregard" for the protection of the state's natural resources and the health of its residents."…

keep reading

A German newspaper says Volkswagen has been cheating again.

This time using unapproved software on its 3-liter diesels. Oh, wünderbar.

"The programs are allegedly used to shut off nitrogen oxide emissions controls after 22 minutes, about two minutes longer than the 20 minutes it takes to perform a typical emissions test. If true, emissions regulators would see normal emissions levels on test machines, then after about 22 minutes the emissions levels will shoot up."…

keep reading

Hey emission-wagön owners, VW has setup a special website just for you and the whole thing is ... rather complex.

There are a good amount of details available now, but those could change up until the final settlement. VW promised to have the final calculations automated on VWCourtSettlement.com by the end of the month.…

keep reading

The EPA and the California Air Resources Board (CARB) have rejected Volkswagen's plan to fix the 500,000 diesel vehicles that contain defeat devices.

They also don't buy that VW didn't lie, like the CEO insists.

""They [Volkswagen] continued and compounded the lie and when they were caught they tried to deny it. The result is thousands of tons of nitrogen oxide that have harmed the health of Californians. They need to make it right. Today's action is a step in the direction of assuring that will happen." - CARB"

keep reading

More VW and Audi emissions recalls will be needed now that the Environmental Protection Agency (EPA) has hit the company with a second notice of Clean Air violations.

Fool me once, shame on you. Fool me twice, no seriously --- what the heck were you guys thinking?…

keep reading

**Sp

aking in front of the House Committee on Energy and Commerce Subcommittee, VW USA CEO, Michael Horn, didn't have much good news to share. Horn said he believes each vehicle will require 5 to 10 hours of work to bring the cars legal according to the standards set by the Environmental Protection Agency (EPA). However, Mr. Horn said it's possible repairs on the cars could cost more than the value of the cars.…

keep reading

A class-action lawsuit has been filed in California saying VW wouldn't have been able to sell a single vehicle in the US without their defeat devices.

The suit claims Volkswagen and Audi have violated California's Unfair Competition Law and is particularly upset about the brash "clean diesel" campaign that fooled consumers.…

keep reading

Volkswagen, parent company of Audi, has been caught cheating EPA rules by a team of researchers.

The company used a "defeat device" to get around EPA emissions standards for air pollution.

"The EPA says the "defeat device" is sophisticated software on VW cars that detects when the car is going through official emissions testing. When the software recognizes an official test is underway, it turns on full emissions controls to make it appear the emission standards are within the rules. Once the official tests are completed, the emission controls are decreased during normal driving."…

keep reading
OK, Now What?
Maybe you've experienced this problem. Maybe you're concerned you will soon. Whatever the reason, here's a handful of things you can do to make sure it gets the attention it deserves.
File Your Complaint

CarComplaints.com is a free site dedicated to uncovering problem trends and informing owners about potential issues with their cars. Major class action law firms use this data when researching cases.

Add a Complaint

Notify CAS

The Center for Auto Safety (CAS) is a pro-consumer organization that researches auto safety issues & often compels the US government to do the right thing through lobbying & lawsuits.

Notify The CAS

Report a Safety Concern

The National Highway Traffic Safety Administration (NHTSA) is the US agency with the authority to conduct vehicle defect investigations & force recalls. Their focus is on safety-related issues.

Report to NHTSA